DISCLAIMERS
All UnCanna disclaimers are located below, please reach out if you have questions in regards.
Food and Drug Administration (FDA) Disclaimer
UnCanna™, LLC shall not be held liable for the medical claims made by customer testimonials. The statements made regarding these products have not been evaluated by the Food and Drug Administration. The efficacy of these products and the testimonials made have not been confirmed by FDA- approved research. These products are not intended to diagnose, treat, cure or prevent any disease. All information presented here is not meant as a substitute for or alternative to information from health care practitioners. Please consult your healthcare professional about potential interactions or other possible complications before using any product. The Federal Food, Drug, and Cosmetic Act requires this notice.
Legal Disclaimer
UnCanna, LLC and its affiliated companies does not sell or distribute any products that are in violation of the United States Controlled Substances Act (USA CSA). State laws vary, it is the consumers responsibility to know applicable state laws in regard to these products. This product is not for use by or sale to persons under the age of 21. All trademarks and copyrights are property of their respective owners and are not affiliated with nor do they endorse this product. By using this site, you agree to follow the Privacy Policy and all Terms & Conditions printed on this site. By agreeing to these terms, you verify that you have read our company disclaimers page and will hold harmless UnCanna, LLC and its affiliates. We highly encourage you conduct more research before consuming CBD products if you have concerns over urinalyses testing for THC, and we DO NOT recommend using any Full Spectrum CBD products from any company, regardless of claims, if you have concerns over drug testing for THC. Additionally, we recommend consulting with a physician prior to using any CBD products. By purchasing our products, you agree to hold UC Industries LLC, UnCanna, and it's affiliates harmless for any damages that may result. You are using these products AT WILL. In accordance with our FDA Disclaimer, we do not make treatment claims in regards to our products, either stated or implied.
Drug Testing Disclaimer
UnCanna, LLC sells products that utilize a whole plant extract, which contain trace amounts of naturally occurring THC. We are below the Federal Legal Limit and have less than 0.3% THC by dry weight in these products. These are labeled "Full Spectrum" products. You can find the certificates of analysis (COAs) on current batches in the product photos. UnCanna, LLC and it's affiliates will not be held liable for the damages or results from a positive drug screen due to using any of our products. Due to legalities, we make no guarantees on passing or failing urinalyses while using our products. Our Isolate and Broad Spectrum CBD collections reflect No Detectable (ND) levels of THC IAW gc/ms testing, verified by certificates of analysis (COAs) located in the product photos. Our natural, organically grown Colorado hemp biomass and CBD extract is third party lab tested by an ISO accredited facility for consumer safety and purchasing confidence.
UNCANNA FOUNDER
The owner of Colorado-based UnCanna, is a former 75th Army Ranger who pursued excellence throughout a decade of service, from successfully completing numerous Special Operations selections to achieving 15th place in the Best Ranger Competition and deploying numerous times throughout the GWOT. He is an Athlete, Father, Husband, and Veteran Advocate that has spent years working alongside industry professionals to develop trusted natural solutions for the community, reduce stigma through education, and advocate for access to natural alternatives. 
Learn more
NATURAL ALTERNATIVES
UnCanna was founded as a result of his personal experiences with the prescription drug regimen from a decade of active duty service and throughout his transition from the military. He went from taking numerous "black box" medications and various prescription drugs for chronic pain, anxiety, insomnia, and other common issues within the Mil/Vet community, to successfully eliminating the need for all prescription drugs by using natural cannabinoid supplements on a daily basis. The community needs to know there are effective laternatives that allow you to live your best life.
Learn more
COMPANY MISSION
 Since 2018, the UnCanna team has been working to educate the Mil/Vet community, advocate for natural alternatives, and develop the most effective cannabinoid supplements with industry leading standards, knowledge, and experience.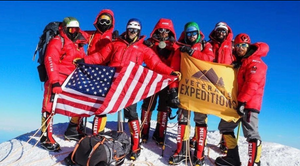 GIVE BACK
We donate a portion of all proceeds and product to various non-profit organizations.
We have helped organizations support Gold Star Families and the children of the fallen, facilitate community and outdoor linkups for Veterans and Responders, and support local Colorado organizations, from Search and Rescue/Avalanche safety to sponsoring local Veteran community events, and we will continue doing so with your support.
Learn more
MAINTAIN THE STANDARD
We developed and have maintained industry leading standards since our founding. From cGMP and ISO certified facilities, to double lab testing for consumer safety and confidence.
Learn more about our process and view our standards here.
Learn more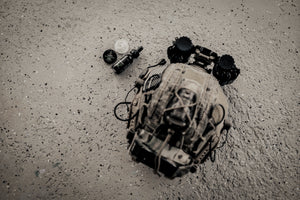 PRODUCT DEVELOPMENT
Our products were developed as a result of data and feedback from combat wounded Special Operations Veterans and Military athletes.
AMERICAN MADE
Our products are derived from small batch "craft" plants that are locally grown here in Colorado by industry professionals.