TYPES OF CBD
The three primary types of CBD Extracts explained:

ISOLATES AND CONCENTRATES (THC-FREE)
Isolate is exactly what it sounds like, isolated Cannabinoids. Quality Isolate is usually 99+% pure, verified via third party certificates of analyses, like ours. These products do not contain any other compound, to include THC. Isolates and concentrates lack the entourage effect, as there are no additional plant compounds that work together in synergy, as seen with Broad Spectrum and Full Spectrum products. This results in a less noticeable physical effect, compared to the other product types, but Isolates and Concentrates are versatile and cost effective products. Uses include adding the Isolate powders to your protein shakes, coffee, or in homemade baked goods such as dog treats. We currently offer Isolate Cannabidiol (CBD) and Isolate Cannabinol (CBN).
BROAD SPECTRUM CBD (THC-FREE)
Broad Spectrum CBD products contain all of the naturally occurring cannabinoids, terpenes, flavinoids, and vitamins as Full Spectrum products, except they DO NOT contain any detectable levels of THC. This is because the Broad Spectrum product undergoes an additional process to remove the remaining THC content. All of these compounds work together in synergy, providing more of a noticeable physical and mental effect than Isolate products.
FULL SPECTRUM CBD (CONTAINS THC)
Full Spectrum CBD products contain all naturally occurring cannabinoids, terpenes, flavinoids, and vitamins found in the hemp plant. These products contain less than .3% THC, verified by third party lab results. Although this is a trace amount of THC, that will not get you "high", you should not use these products if subjected to drug screening for THC because these products have a good chance of showing a positive result for THC. These are the most effective CBD products you can legally buy nationwide, due to the trace amount of THC that specifically helps with pain, sleep, and mood.
SHOP FULL SPECTRUM CBD PRODUCTS
HOW TO CHOOSE A CBD PRODUCT TYPE
1. Determine if you can use trace amounts of THC, less than .3% which is Farm Bill Compliant and federally legal, or if you cannot use any THC due to drug testing, personal choice, etc.
2. If you are comfortable with ingesting a trace, non-intoxicating amount of THC, we recommend our Full Spectrum CBD products. These provide the entourage effect, where all the plant compounds work together in synergy. They are highly reviewed and our best selling products. 
3. If you cannot use THC, look into using a THC-Free product. This would be any CBD product from our Isolate and Broad Spectrum collections. Our THC-Free products are verified THC-Free via accredited 3rd party testing facilities. Learn more about our standards and process here. 
Oil Tinctures and Softgels, Isolate powders, as well as edibles typically have a whole body effect and many report a noticeable change in mood, anxiety, calmness, etc. whereas topical CBD products will have a direct effect on the target area where the topical is applied.
UNCANNA FOUNDER
The owner of Colorado-based UnCanna, is a former 75th Army Ranger who pursued excellence throughout a decade of service, from successfully completing numerous Special Operations selections to achieving 15th place in the Best Ranger Competition and deploying numerous times throughout the GWOT. He is an Athlete, Father, Husband, and Veteran Advocate that has spent years working alongside industry professionals to develop trusted natural solutions for the community, reduce stigma through education, and advocate for access to natural alternatives. 
Learn more
NATURAL ALTERNATIVES
UnCanna was founded as a result of his personal experiences with the prescription drug regimen from a decade of active duty service and throughout his transition from the military. He went from taking numerous "black box" medications and various prescription drugs for chronic pain, anxiety, insomnia, and other common issues within the Mil/Vet community, to successfully eliminating the need for all prescription drugs by using natural cannabinoid supplements on a daily basis. The community needs to know there are effective laternatives that allow you to live your best life.
Learn more
COMPANY MISSION
 Since 2018, the UnCanna team has been working to educate the Mil/Vet community, advocate for natural alternatives, and develop the most effective cannabinoid supplements with industry leading standards, knowledge, and experience.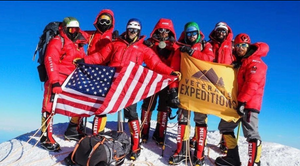 GIVE BACK
We donate a portion of all proceeds and product to various non-profit organizations.
We have helped organizations support Gold Star Families and the children of the fallen, facilitate community and outdoor linkups for Veterans and Responders, and support local Colorado organizations, from Search and Rescue/Avalanche safety to sponsoring local Veteran community events, and we will continue doing so with your support.
Learn more
MAINTAIN THE STANDARD
We developed and have maintained industry leading standards since our founding. From cGMP and ISO certified facilities, to double lab testing for consumer safety and confidence.
Learn more about our process and view our standards here.
Learn more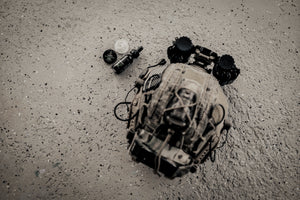 PRODUCT DEVELOPMENT
Our products were developed as a result of data and feedback from combat wounded Special Operations Veterans and Military athletes.
AMERICAN MADE
Our products are derived from small batch "craft" plants that are locally grown here in Colorado by industry professionals.