PRO DEAL Program
UNCANNA PRO DEAL PROGRAM
Introducing our PRO DEAL program, new for 2023.
If you meet one or more of the following requirements and currently use or would like to add our products to your routine, email us.
1- Professional content creator/influencer within the Outdoors (hunting, fishing, overland, etc.), Tactical, or Functional Fitness industries.
2- Active SAR, Wildland/Fire, LEO/SWAT, EMS/EMT, Mil/Vet and can create content with our products/merch and within your department/training/work. 
3- Credentialed hunt/fish/mountain guide or outfitter.
4- Endurance/functional fitness athletes and trainers - amateur to professional. 
We will send you a 50% off code to use on your order and honor this discount for every order you place while the program is in effect and terms are met.
In return, we ask that you do one or more of the following on a weekly/monthly basis:
1- post/tag us with our products/merch for repost (mutual engagement)
2- collaborate on posts/blogs/media/events/competitions
3- DM/email media for our team to post tagged content on your behalf
4-Tag us in your competitions, events, etc. and rep #uncanna in the field
The concept behind this program is for it to serve as a collaborative way to expand our community and ensure mutual promotion/benefit for those involved. Free product/merch may be sent upon request pending circumstances ie content packages from specific hunting trips, climbing denali, competing in known events, authentic video testimonials/product use, etc. 
TO SUPPORT - CONTACT US
Email: HQ@uncanna.com
Subject: PRODEAL
Message: Include your social media handles and any other relevant info.
UNCANNA FOUNDER
The owner of Colorado-based UnCanna, is a former 75th Army Ranger who pursued excellence throughout a decade of service, from successfully completing numerous Special Operations selections to achieving 15th place in the Best Ranger Competition and deploying numerous times throughout the GWOT. He is an Athlete, Father, Husband, and Veteran Advocate that has spent years working alongside industry professionals to develop trusted natural solutions for the community, reduce stigma through education, and advocate for access to natural alternatives. 
Learn more
NATURAL ALTERNATIVES
UnCanna was founded as a result of his personal experiences with the prescription drug regimen from a decade of active duty service and throughout his transition from the military. He went from taking numerous "black box" medications and various prescription drugs for chronic pain, anxiety, insomnia, and other common issues within the Mil/Vet community, to successfully eliminating the need for all prescription drugs by using natural cannabinoid supplements on a daily basis. The community needs to know there are effective laternatives that allow you to live your best life.
Learn more
COMPANY MISSION
 Since 2018, the UnCanna team has been working to educate the Mil/Vet community, advocate for natural alternatives, and develop the most effective cannabinoid supplements with industry leading standards, knowledge, and experience.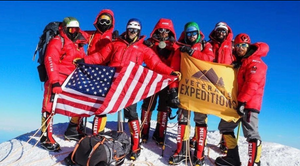 GIVE BACK
We donate a portion of all proceeds and product to various non-profit organizations.
We have helped organizations support Gold Star Families and the children of the fallen, facilitate community and outdoor linkups for Veterans and Responders, and support local Colorado organizations, from Search and Rescue/Avalanche safety to sponsoring local Veteran community events, and we will continue doing so with your support.
Learn more
MAINTAIN THE STANDARD
We developed and have maintained industry leading standards since our founding. From cGMP and ISO certified facilities, to double lab testing for consumer safety and confidence.
Learn more about our process and view our standards here.
Learn more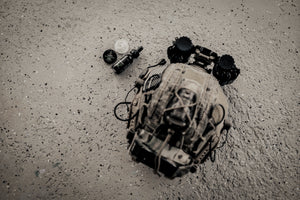 PRODUCT DEVELOPMENT
Our products were developed as a result of data and feedback from combat wounded Special Operations Veterans and Military athletes.
AMERICAN MADE
Our products are derived from small batch "craft" plants that are locally grown here in Colorado by industry professionals.