PRIVACY POLICY
UnCanna is committed to customer service and we intend to uphold this by providing a private and secure browsing experience. The following policy will help you to understand how we will treat your personal information. As we continue to improve our site and as we take advantage of developments in technology, this policy may change from time to time so please check this policy on an ongoing basis for revisions and updates.
Personal information we collect
When you visit the Site, we automatically collect certain information about your device, including information about your web browser, IP address, time zone, and some of the cookies that are installed on your device. Additionally, as you browse the Site, we collect information about the individual web pages or products that you view, what websites or search terms referred you to the Site, and information about how you interact with the Site. We refer to this automatically-collected information as "Device Information". 
We collect Device Information using the following technologies: 
- "Cookies" are data files that are placed on your device or computer and often include an anonymous unique identifier. For more information about cookies, and how to disable cookies, visit http://www.allaboutcookies.org. 
- "Log files" track actions occurring on the Site, and collect data including your IP address, browser type, Internet service provider, referring/exit pages, and date/time stamps. 
- "Web beacons", "tags", and "pixels" are electronic files used to record information about how you browse the Site. 
Additionally when you make a purchase or attempt to make a purchase through the Site, we collect certain information from you, including your name, billing address, shipping address, payment information (including credit card numbers), email address, and phone number. We refer to this information as "Order Information". 
When we talk about "Personal Information" in this Privacy Policy, we are talking both about Device Information and Order Information. 
How do we use your personal information?
We use the Order Information that we collect generally to fulfill any orders placed through the Site (including processing your payment information, arranging for shipping, and providing you with invoices and/or order confirmations). Additionally, we use this Order Information to: 
- Communicate with you; 
- Screen our orders for potential risk or fraud; and 
- When in line with the preferences you have shared with us, provide you with information or advertising relating to our products or services. 
We use the Device Information that we collect to help us screen for potential risk and fraud (in particular, your IP address), and more generally to improve and optimize our Site (for example, by generating analytics about how our customers browse and interact with the Site, and to assess the success of our marketing and advertising campaigns). 
Sharing you personal Information
We share your Personal Information with third parties to help us use your Personal Information, as described above. For example, we use Shopify to power our online store--you can read more about how Shopify uses your Personal Information here: https://www.shopify.com/legal/privacy. We also use Google Analytics to help us understand how our customers use the Site -- you can read more about how Google uses your Personal Information here: https://www.google.com/intl/en/policies/privacy/. You can also opt-out of Google Analytics here: https://tools.google.com/dlpage/gaoptout. 
Finally, we may also share your Personal Information to comply with applicable laws and regulations, to respond to a subpoena, search warrant or other lawful request for information we receive, or to otherwise protect our rights. 
Do not track
Please note that we do not alter our Site's data collection and use practices when we see a Do Not Track signal from your browser. 
Your rights
If you are a European resident, you have the right to access personal information we hold about you and to ask that your personal information be corrected, updated, or deleted. If you would like to exercise this right, please contact us through the contact information below. 
Additionally, if you are a European resident we note that we are processing your information in order to fulfill contracts we might have with you (for example if you make an order through the Site), or otherwise to pursue our legitimate business interests listed above. Additionally, please note that your information will be transferred outside of Europe, including to Canada and the United States. 
Data retention
When you place an order through the Site, we will maintain your Order Information for our records unless and until you ask us to delete this information. 
Changes
We may update this privacy policy from time to time in order to reflect, for example, changes to our practices or for other operational, legal or regulatory reasons. 
Minors
The Site is not intended for individuals under the age of 21. 
Contact us
For more information about our privacy practices, if you have questions, or if you would like to make a complaint, please contact us by e‑mail at hq@uncanna.com or by mail using the details provided below: 
UC Industries 
[Re: Privacy Compliance Officer] 
UC Industries, LLC, 1001 BANNOCK STREET, DENVER CO 80204, United States
UNCANNA FOUNDER
The owner of Colorado-based UnCanna, is a former 75th Army Ranger who pursued excellence throughout a decade of service, from successfully completing numerous Special Operations selections to achieving 15th place in the Best Ranger Competition and deploying numerous times throughout the GWOT. He is an Athlete, Father, Husband, and Veteran Advocate that has spent years working alongside industry professionals to develop trusted natural solutions for the community, reduce stigma through education, and advocate for access to natural alternatives. 
Learn more
NATURAL ALTERNATIVES
UnCanna was founded as a result of his personal experiences with the prescription drug regimen from a decade of active duty service and throughout his transition from the military. He went from taking numerous "black box" medications and various prescription drugs for chronic pain, anxiety, insomnia, and other common issues within the Mil/Vet community, to successfully eliminating the need for all prescription drugs by using natural cannabinoid supplements on a daily basis. The community needs to know there are effective laternatives that allow you to live your best life.
Learn more
COMPANY MISSION
 Since 2018, the UnCanna team has been working to educate the Mil/Vet community, advocate for natural alternatives, and develop the most effective cannabinoid supplements with industry leading standards, knowledge, and experience.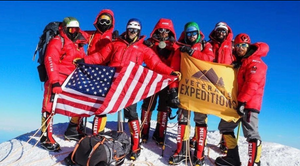 GIVE BACK
We donate a portion of all proceeds and product to various non-profit organizations.
We have helped organizations support Gold Star Families and the children of the fallen, facilitate community and outdoor linkups for Veterans and Responders, and support local Colorado organizations, from Search and Rescue/Avalanche safety to sponsoring local Veteran community events, and we will continue doing so with your support.
Learn more
MAINTAIN THE STANDARD
We developed and have maintained industry leading standards since our founding. From cGMP and ISO certified facilities, to double lab testing for consumer safety and confidence.
Learn more about our process and view our standards here.
Learn more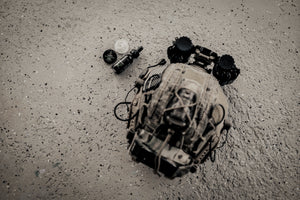 PRODUCT DEVELOPMENT
Our products were developed as a result of data and feedback from combat wounded Special Operations Veterans and Military athletes.
AMERICAN MADE
Our products are derived from small batch "craft" plants that are locally grown here in Colorado by industry professionals.